"Without memory, there is no culture. Without memory, there would be no civilization, no society, no future." – lie Wiesel, Nobel Peace Prize recipient
In Memoriam, the Costume Department presents a selection of uniforms from our Military Collection.
Many of these objects are super charged with memory, history and stories,  having belonged to members of the Historical Society or local residents. In the true spirit of Memorial Day, we present a sample from the collection: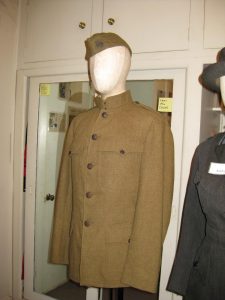 World War I "Doughboy" uniform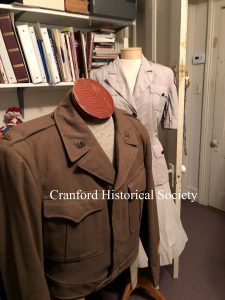 World War II Eisenhower Jacket and Red Cross Uniform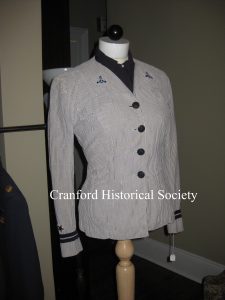 World War II WAVES Uniform (jacket and blouse only)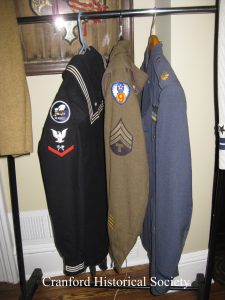 World War II:  Navy "Seabees" uniform;  Army Jacket, and Army Air Force Jacket.
"In the aftermath, we are because they were." – R.J. Heller, in Holding Grace:  Prose and Poetry
---
Article and photos submitted by Gail Alterman, Cranford Historical Society's Costume Curator.
All images Copyright Cranford Historical Society.
Please do not use without permission.