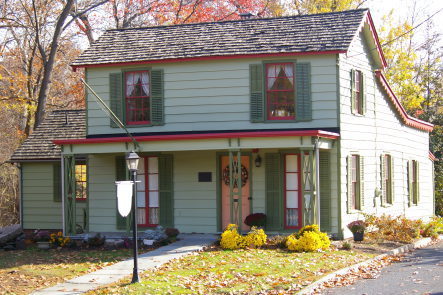 Visit the Crane-Phillips House Living Museum, the "The Little House on the Rahway" built around 1840 by Josiah Crane.
Take a walk back in time and experience this "American Treasure" listed on the National and State Registers of Historic Places.
SCHEDULE
*All tours run from 2pm to 4pm
12/3,  95th Anniversary Celebration, Crane-Phillips House Museum 12/10, Holiday Boutique, Hanson House 12/17, Children's Train Program, Crane-Phillips House Museum 12/18, Members Potluck Supper and Music Program (3:30-4:30), Hanson House
read more
We have a new section on our website for children and their caregivers.  We hope families will use our site for activities, crafts and stories all in the the name of local history!  We start with a great summary of the origins of Halloween, a recipe for Pumpkin Chocolate Chip Cookies and more.  Click here for the origins of Halloween!
read more
We plan community programming for all ages in support of our mission.  In recent years, we have held antique appraisals, speaker events on a variety of topics, a garden tour, all kinds of children's events, train shows, 4 Centuries in a Weekend, and more.  We host a 3rd grade field trip to our museum and support the Cranford86. 
Sally The Rag Doll's Adventure – A Story by Margaret Gerlach
Happy 150 years to Cranford! To honor the 150th Anniversary of our incredible town, we invite you and your families to read and enjoy the story of Sally, the Rag Doll. This children's story, written and illustrated by Margaret Gerlach, President of the Cranford Historical Society, is an imaginary tale and celebration through the eyes of a rag doll. The story follows Sally throughout the township of Cranford as the town prepares to celebrate its 150th Anniversary. Sally's adventure shows us how much the town has changed and evolved in its 150 years since being incorporated on March 14, 1871.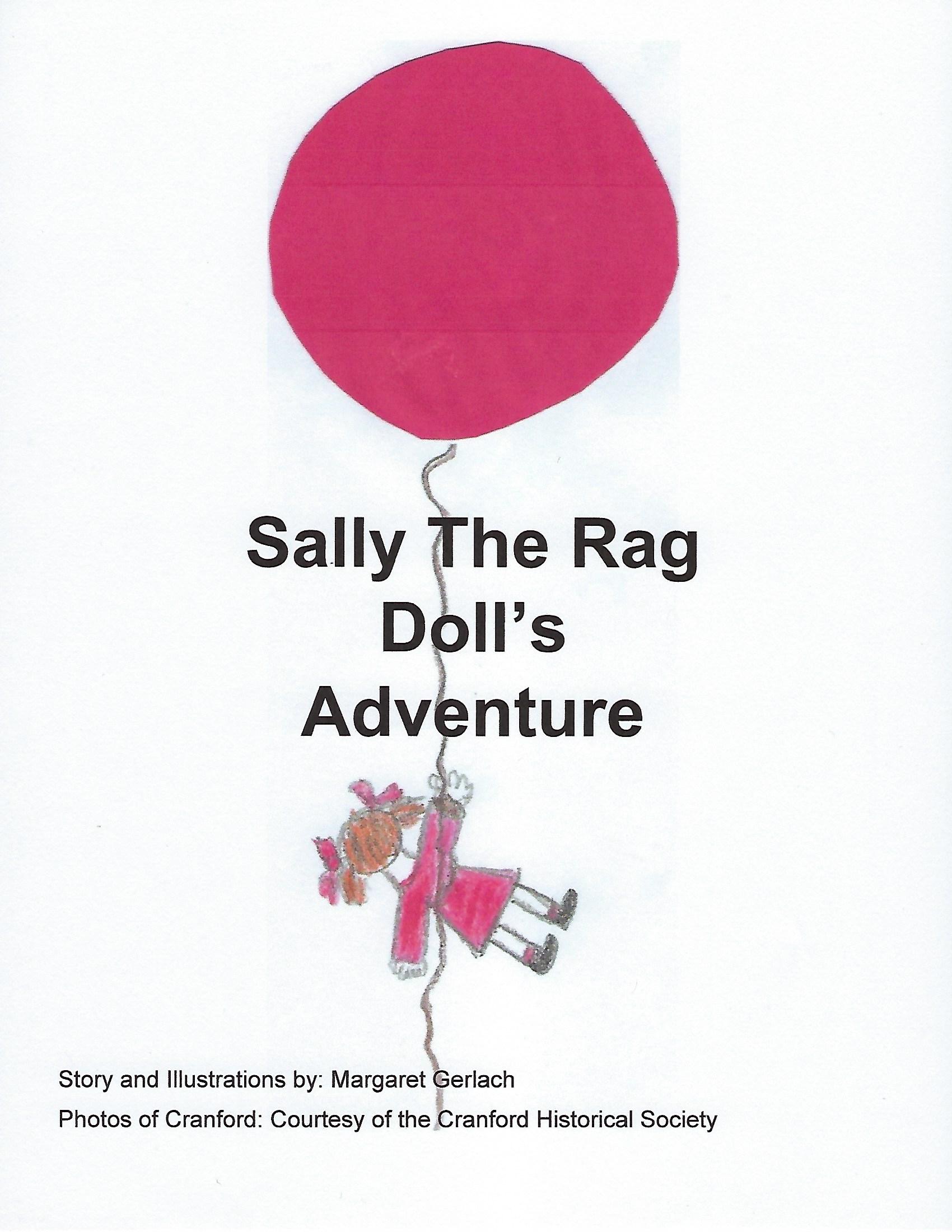 Our office is open during the following hours:
Monday to Thursday, from 9:30-12:30 PM  (Wednesday and Thursday only during summer months)
Our Archives Curator is available for questions and research help on Tuesdays and Thursdays from 9:30-11:30 AM
Anyone wishing to do research or to drop-off a donation to our archives department, please do so during these hours.  We are requiring that you please wear a mask when visiting the office.